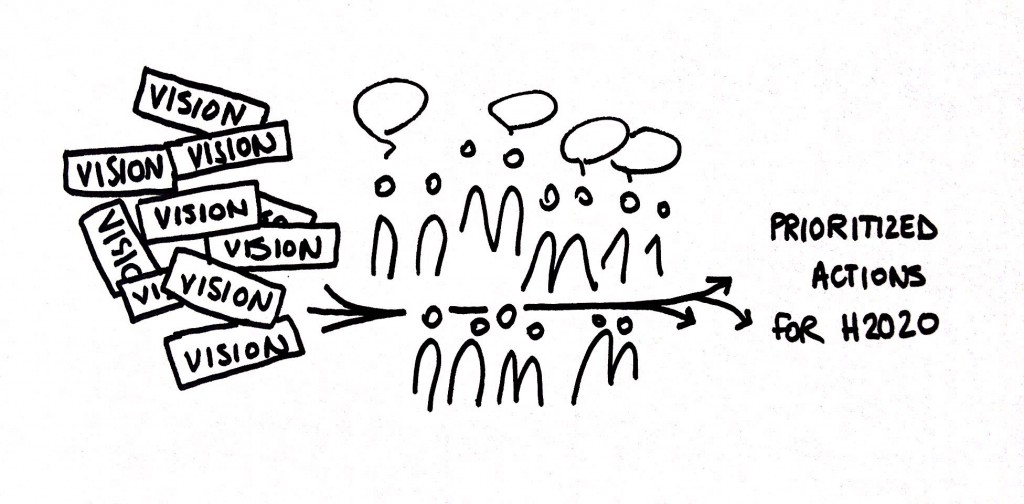 CIMULACT had as a main objective to engage citizens and stakeholders in the co-creation of European research agendas based on real, validated and shared visions, needs and demands.
Our societies are changing rapidly as a consequence of a new conjunction of societal developments, such as globalization, new technologies, multi-cultural societies, media developments, environmental and climate changes, new energy futures, etc. Solutions considered efficient to overcome these challenges twenty years ago no longer seem adequate if we are to witness the futures we dream of. A different paradigm is emerging, in which knowledge, visions and the power of creating action draws upon all relevant actors in participatory, co-creative and democratic processes able to handle the complex challenges that our societies are facing.
STI – Science, Technology and Innovation – is seen as one of the most promising paths for the EU to exit the current crisis, create jobs and improve the quality of life in Europe. The everyday life of the European citizen is thus greatly affected by the advances in Research and Innovation (RI). This calls for an enhanced cooperation with science and society in order to combine scientific excellence with social awareness and responsibility.
CIMULACT aimed to contribute to this development by establishing and improving a genuine dialogue between citizens, stakeholders, scientists, and policymakers where visions and scenarios for desirable and sustainable futures could be developed, debated and transformed into recommendations and suggestions for research and innovation policies and topics.