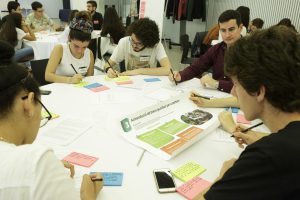 50 CIMULACT workshops were held across Europe between September 2nd until October 9th 2016.
The workshops were implemented as a part of the second consultation phase of the CIMULACT project and their purpose is to validate, enrich and prioritize the 48 research scenarios developed during the first phase of the CIMULACT project.
The results of the workshops were transformed into prioritized actions for Horizon2020, including policy options, possible research topics and recommendations.
The dates for the specific workshops were:
October
1: Bulgaria, Denmark, Greece, Hungary, Romania
2: Denmark
3 & 4: Belgium
5: Belgium, Czech Republic
6: Belgium, Germany, Portugal, Slovakia
7: Belgium, Estonia, Poland, Slovakia, Spain, Switzerland & UK
8: Malta & Portugal
For further information about a specific national consultation and results directly contact the corresponding partner.