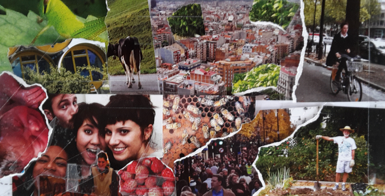 Citizens' Visioning accomplished across Europe
National reports available. More than 1000 citizens imagined desirable futures in 30 European countries. They produced 180 visions describing what the future should look like. Explore this vast collection of citizens' knowledge in the national reports.
Paris: Extracting Social Needs
In a clustering workshop on the 29th of February in Paris, CIMULACT partners identified the overarching social needs from the citizens' visions. They were supported by selected "challengers", like journalists, artists, futurists or designers.
Coming up…

On 22-24 April, a Co-creation Workshop in Milan will connect citizens' visions with future expected advances in science and technology. Jointly, high level experts and citizens will outline possible research programmes.

Who we are

The CIMULACT consortium is made up by 29 European members from different organisations working in the fields of technology assessment, science dissemination, innovation, research and consulting. It is coordinated by the Danish Board of Technology Foundation.